Easy Christmas decorations for your home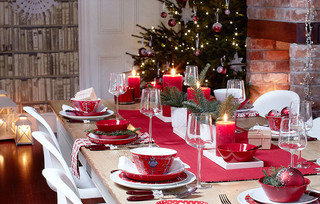 If you are anything like me then you'll be racing round town picking up all your gifts for the family and hurriedly getting your home ready. With this in mind I've turned to a favourite website of mine, Houzz. They provide some great top tips to get the house feeling festive. Do you have the 'honour' of hosting your family this year? Do you need help getting in the Christmas spirit? Or maybe you just need some ideas for those final touches. What ever you're looking for check out these 10 deceptively easy Christmas ideas.
For more great articles check out Q News.